Palos Verdes is not one of those places that necessarily screams 'look at me.' But that's exactly what makes it so special. And, it's just a short drive from Los Angeles.
Palos Verdes is south of Los Angeles and part of the city's South Bay. Its proper name is the Palos Verdes Peninsula, and it's broken into a couple of different neighborhoods – Palos Verdes Estates, Rolling Hills, Rolling Hills Estates, and Rancho Palos Verdes. If you're familiar with the area, you might agree that, like most worthwhile beach towns in California, Palos Verdes is a little out of the way. But that's part of what makes it so special!
Out of all the neighborhoods on this peninsula, Rancho Palos Verdes is where most of the action is in terms of things to do.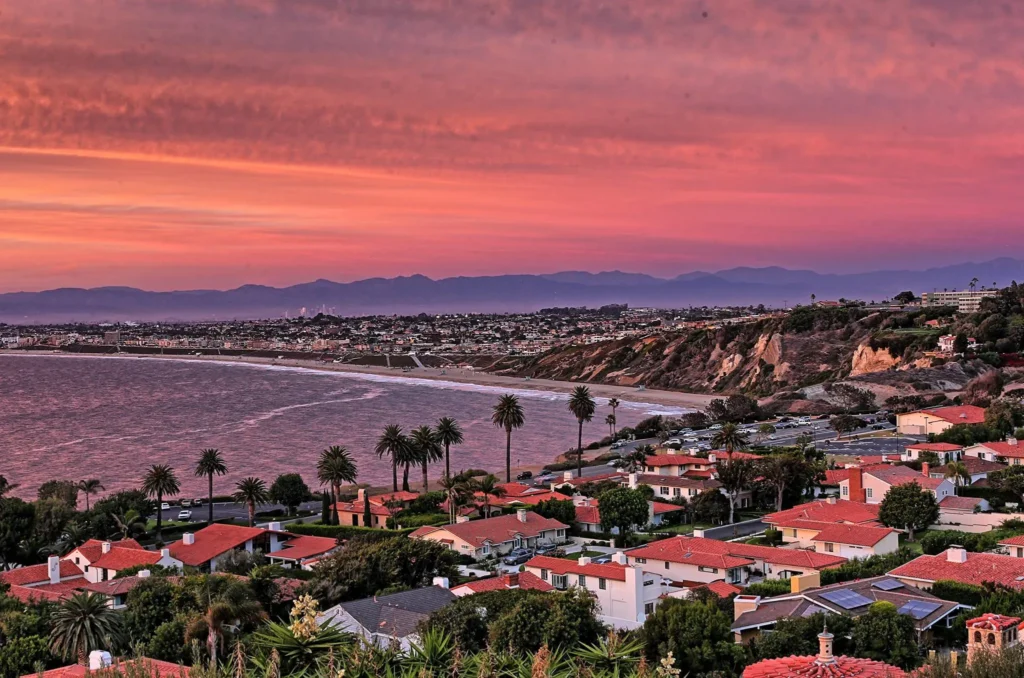 Just about every aspect of Palos Verdes and the beach cities, from its Pacific Rim architecture and cuisine to its music and literature, is informed by the ocean.
Palos Verdes is home to several of the best big-wave winter breaks in California. The kelp beds off the coast offer some of the most dramatic free diving and scuba diving in the world. On winter days, the neighboring beach breaks offer consistent, uncrowded waves.
Winds bouncing off the Palos Verdes cliffs above Torrance Beach make Torrance Beach one of the few areas in Southern California with side-shore winds suitable for kite surfing.
During the summer, every weekend features a different beach competition. That includes the recent 48th Annual International Surf Festival, in which the highlight was the Taplin Bell relay competition between lifeguards from throughout Southern California. The event includes swimming, paddleboarding, and dory rowing.
The recent 2-mile Dwight Crum Pier to Pier Swim, from the Hermosa Beach pier to the Manhattan Beach pier, drew more than 1,000 competitors. The notorious six-man, six-woman volleyball tournament had nearly 50 teams dressed in costume and garnered more than 10,000 cheering spectators.
---
Properties for Sale in Palos Verdes